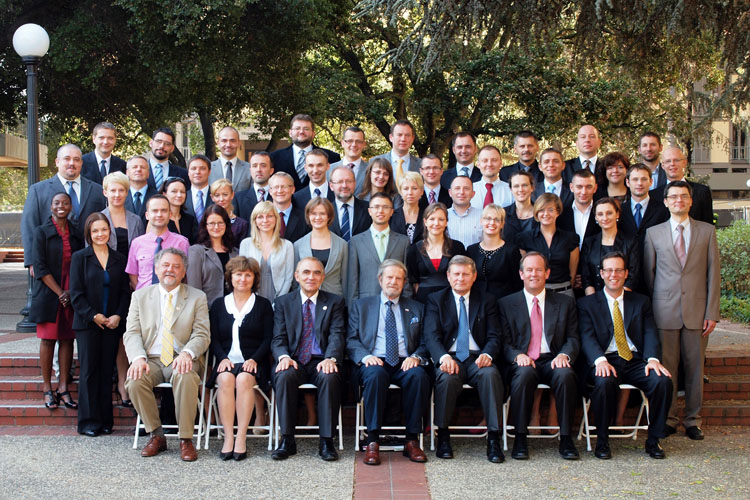 The first forty Top 500 Innovators from Poland completed their Science Management   Commercialization program at the Stanford Center for Professional Development on December 13, 2011. While in Palo Alto, the Polish Innovators toured number of world-famous hi-tech companies and learned about the ecosystem of Silicon Valley.
Poland's Ministry of Science and Higher Education instituted a program Top 500 Innovators for young Polish scholars to undergo professional development at leading US academic institutions. The second group of top forty is expected to arrive at Stanford University in Spring of 2012.
Poland has all the tools, the economy, and the intellectual strength to become a leading world economy but innovation leadership is lacking. Part of the solution is to educate Poland's intellectual elite to be not only deep discipline experts but also broad solution thinkers.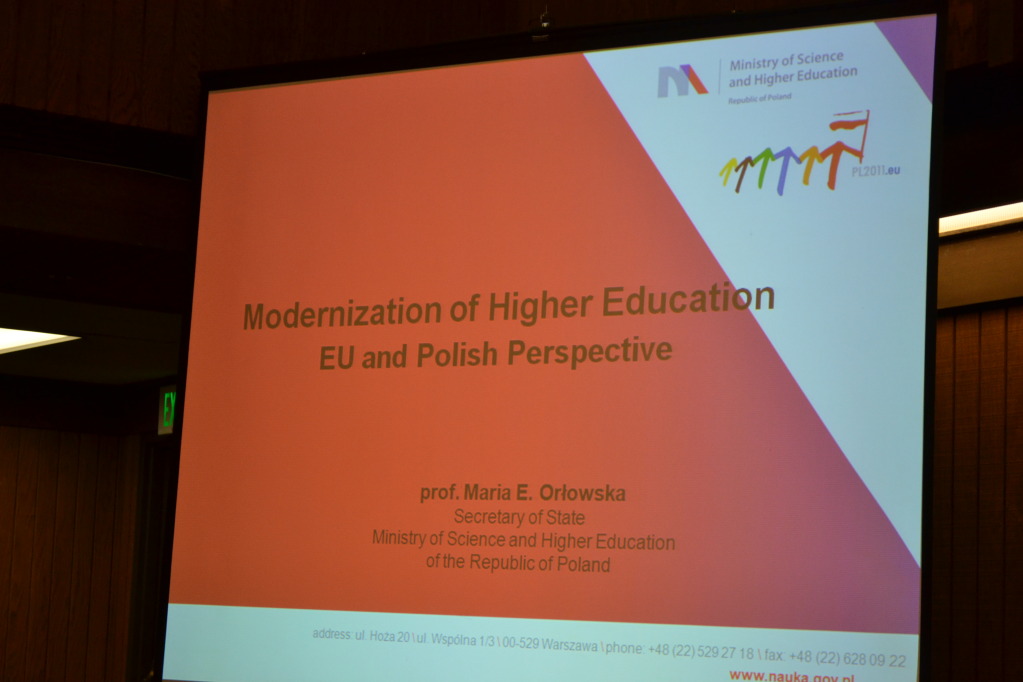 Polish institutions of higher education have produced many leaders in science, technology, and liberal arts whose potential was recognized, appreciated, and promoted abroad rather than in Poland. The higher learning and science institutions of Poland as well as of other European countries, functioning over centuries in an excessively conservative environment, themselves became constrained and rigid. A deep re-thinking of the structure of governance, financing, and accountability was needed. Deputy Minister, Secretary of State, Prof. Maria Elżbieta Orłowska spent the last four years preparing such reforms and  introducing them to the Polish Parliament. Her lecture at the Hoover Institution at Stanford University on December 13, 2011 addressed the nature of those reforms, the successes and difficulties of the process, as well as the EU perspective of the challenges in higher education. Reprinted from www.usptc.org.
Prof. Piotr Moncarz, the Academic Director of the Top 500 Innovators program at Stanford University, recommends a must-see Youtube video produced by the program participants. The students diagnosed the problem that they intend to fix in Poland upon their return from Silicon Valley. www.youtube.com
US -Polish Trade Council Report: "Modernization of Higher Education EU and Polish Perspective" by Prof. Maria E. Orlowska, Hoover Institution, Dec 13, 2011
See photo album by Lidia Thompson www.photobucket.com
About Prof. Piotr Moncarz (also advisor to Polish American Chamber of Commerce Pacific Northwest) and the US-Polish Trade Council Team: www.usptc.org/team
Blog of AGH Team from AGH University of Science and Technology in Krakow (in Polish) about their visit to Silicon Valley http://zaghnastanford.blogspot.com