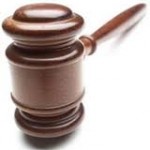 This week The Warsaw Voice reported that Poland's Ministry of Justice is working on passing legislation that will require Polish courts to publish their decisions and opinions on the Internet.  The legislation is at a stage of inter-ministerial consultations.
Judgments by courts of appeal and district courts are scheduled to appear online by the middle of next year. The president of each court of appeal will be responsible for launching a special database.
In the future, rulings issued by regional courts may also be available online. Court decisions will be posted on the Internet after the removal of personal data. The justice ministry also plans to unify the websites of individual courts.
In the United States, Court of Appeals and Supreme Courts in State and Federal Courts are required to make their written opinions and decisions available online.  The case law is readily available for legal research in online legal databases.  If this proposed legislation passes in Poland, it will further modernize Poland's legal system by improving its transparency and individuals and businesses' access to justice.